Diverging manufacturing, trade and construction trends paint mixed picture of UK economy
Manufacturing sees robust end to 2017
Construction output drops further in Q4
Trade deficit widens
Official data confirmed the solid performance of the UK's manufacturing sector at the end of 2017, with factories buoyed by the weaker exchange rate. The trade deficit swelled, however, despite non-oil goods exports rising at a steady pace. Meanwhile, construction output remained a drag on the economy in the fourth quarter, underscoring the mixed picture of the economy at the end of the year.
The data come on the heels of warnings from the Bank of England that interest rates may have to be hiked more aggressively than previously thought in order to control inflation.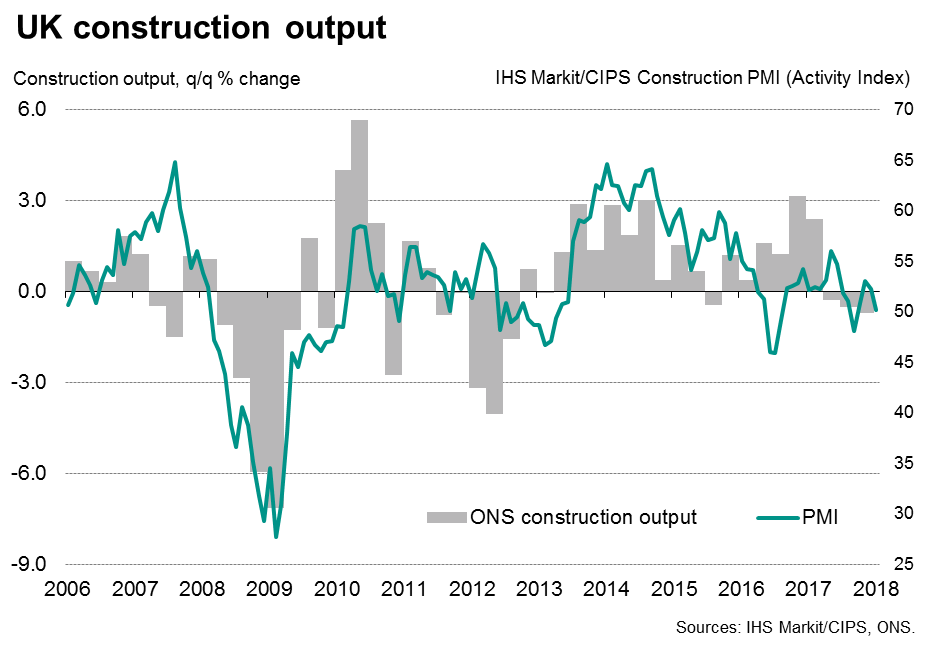 Mixed end to 2017
Data from the Office for National Statistics showed manufacturing output up 0.3% in December, rounding off a solid quarter in which factory production increased 1.3%. Output has now risen for eight straight months, which is the longest continual growth spell for almost three decades. However, some caution is also warranted as, after the 0.2% November rise, the latest increase was the second-weakest since last April, hinting at slower growth momentum which has also been indicated by the business surveys.
The wider measure of industrial production, which includes energy and extraction, …read more
Via:: Markits