UK inflation remains stubbornly high at start of 2018
UK consumer price inflation held steady at 3.0% in January, above expectations of easing to 2.9%
PMI data suggest strong price pressures will persist
Bank of England faces dilemma as high inflation is accompanied by slowing economy
UK inflation came in higher than expected in January, adding further pressure for policymakers to hike interest rates again, possibly as soon as May.
However, with mounting signs of economic growth slowing at the start of 2018, a May rate rise is by no means a done deal and will likely be dependent on the data flow improving in coming months.
Consumer prices rose at an annual rate of 3.0% in January, according to the Office for National Statistics, unchanged on December and remaining well above the Bank of England's 2.0% target.
UK inflation (CPI) and survey price pressures*
UK inflation (RPI) and survey price pressures*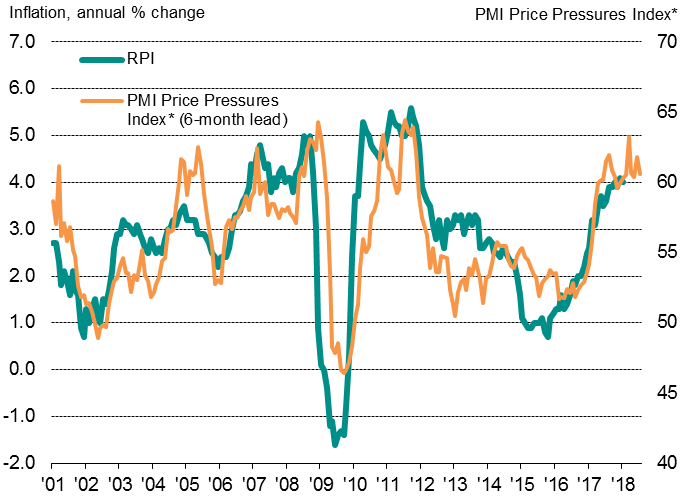 *A PMI index of price pressures constructed from indicators of input costs in manufacturing, services and construction, blended with the manufacturing PMI suppliers' delivery times index (which acts as a proxy for the amount of spare capacity in the economy).
Sources: ONS, IHS Markit
Moreover, survey data tracking companies' costs and the amount of spare capacity in the economy suggest that inflation …read more
Via:: Markits